Arrival
Flying to the Puget Sound area
Sea-Tac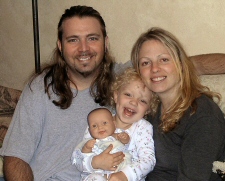 airport is about 10 miles (17 kilometers) south of downtown Seattle and 15 miles (24 kilometers) north of Tacoma.

See maps of the Puget Sound area (Everett, Seattle, Tacoma, Olympia).
Airport Pickup
Your homestay host or a representative from ABODE will meet your flight and drive you to your homestay. There is no extra charge for this service for homestay guests.
Please note: if the homestay applicant is accompanied by family or friends, then all persons should make hotel reservations in advance. We will NOT be able to meet the homestay applicant at the airport. Please go directly to the hotel with your family or friends and your host will make arrangements for you to visit their home.
This service is available between 7:00 AM and 9:00 PM, seven days per week.
You must notify us of your exact arrival details (airline, flight number, date and time) at least three working days before your arrival.
If you arrive between 9:00 PM and 7:00 AM or on a "blackout" date (see below), you should reserve a hotel for that night. You will be picked up the next morning at the hotel. See a list of hotels.
At the airport, please look for us holding a sign with your name in English at the Baggage Carousel for your flight. Please wait for us there. You can also call our office and leave a message with your name, the day and time, and a description of your location. See a map of SeaTac Airport. http://www.portseattle.org/about/maps/baggageclaim.shtml .
International Flights: We will meet you at the Baggage Claim area for international flights, Baggage Carousel number 1. Please wait there.
Domestic Flights (within the US): We will meet you at your airline's Baggage Carousel. This includes Air Canada flights through Vancouver, which use United's Carousel number 15.
Important: If you miss your connection or will not arrive as scheduled, you are responsible for reporting unexpected changes to us immediately. Please do not email us last-minute changes. Please call our office at (206) 527-8654 24 hours/day and leave a message, or call our cell phone at (206) 719-1755 if it is urgent.
Blackout Dates
Homestays cannot begin (and airport pickup service is not available) on the dates listed below. If you arrive on the dates listed below, you will need to stay in a hotel until your homestay is available. See a list of hotels.

| | |
| --- | --- |
| Thanksgiving Day | 4th Thursday in November |
| Christmas Eve | December 24 |
| Christmas Day | December 25 |
| Day after Christmas | December 26 (afternoon arrivals OK) |
| New Year's Eve | December 31 |
| New Year's Day | January 1 |
| Independence Day | July 4 |
Other Arrivals
If you will arrive in the Puget Sound area by another method (bus, train, car, etc.), please let us know so we can meet you.
Getting Settled
You will have many things to do in your first week, including getting over jet lag. Your host, your school advisor, and ABODE can help you with some of these things.
ABODE orientation: Because of our commitment to helping homestay guests and hosts have an enjoyable experience, we hold an arrival orientation during the week before classes begin. It is very important that students attend this orientation. We are also happy to meet students on campus at their convenience if they want an opportunity to discuss issues, ask questions, or seek help.
House keys: Your host will give you keys so you can come and go when you want. Be sure to learn which doors must be locked.
Payment: Your host will receive the $100 deposit you paid to ABODE. The remainder of your first month's rent is due when you move in. Please pay your host within two days your arrival. Your monthly rent is due on the date you moved into the homestay. For example, if you move in on September 25th, your rent is due on the 25th of every month.
Telephone: You should plan to use a cell phone or a long distance calling card for all your long distance calls. In the Puget Sound area, local calls from a home phone are free. You might or might not have a phone line in your bedroom. If you want a private phone line, you should ask your host about getting one. Homestay guests must pay to have their own private phone line, and it must be billed in the homestay guest's name. You will need to talk to the host about these arrangements.
Internet: We cannot guarantee that your host will have internet. There is such a wide variety of options and availability that we cannot make one option available in all homestays. However, we do ask hosts to help homestay guests get some kind of Internet service if they request it. You will be responsible for any extra charges for Internet service, and you must plan to use your own computer. You will not be allowed to use the host's computer. You can also use the computer labs at your school or computers in Internet café's and public libraries.

If your family or friends come with you, consider the following points:
Family and friends accompanying the homestay guest cannot stay at the homestay. Please make hotel reservations and separate airport pickup arrangements. The host will invite family members to the home for a visit.
If your family members or friends visit your homestay, please be careful not to make your homestay hosts feel they are being inspected or judged.
In US culture, the homestay relationship is between the homestay guest and the host. We try to treat the homestay guests as adults and allow them to learn the skills they need to get along in the US. Part of the homestay guest's experience of living abroad is learning how to deal with challenges, adapting to ways of living that are different from what they know, and learning to see the value of the cross-cultural experience. We believe it is good for the homestay guest to have these experiences and that it is not helpful when their family members or friends intervene.
Please remember that at ABODE, we are very careful about the hosts we place homestay guests with, and that we are always available if any problems arise.
Banking: If you will stay more than two or three months in the Puget Sound area, it's a good idea to set up a checking and savings account. Many homestay guests use Bank of America or US Bank because there are many branches in the Puget Sound area. Please note: There is NO Citibank office in this area. Ask your host to help you with banking issues.
School Testing and Orientation: Please call your school directly if you have any questions about the testing and orientation schedule. It is very important that you attend all events scheduled for new students because a lot of important information is given at those times. Your host is responsible for helping you learn how to get to school.

Important: If you are not comfortable in your homestay, contact us by phone or e-mail. We would be glad to make an appointment to meet you at your school and talk about your homestay issues. We check our messages frequently every day, and we welcome the opportunity to help you make the most of your homestay experience!